Report a problem with a certificate
Report non-compliance or misuse
---
1. Information
Have you detected a problem of non-compliance of a certificate issued by ANF Autoridad de Certificación? Do you suspect misuse of certificates issued by ANF Autoridad de Certificación? Or:
Suspicion of private key compromise.
Fraud.
Inappropriate behaviour.
Non-compliance with technical standards and current regulations.
Any other matter relating to the Certificates.
If yes, please inform us about the problem you have detected using the form below.
NOTA:
In case of a problem with the installation or doubt about the status of your certificate, please
consult
our section of
frequently asked questions
or contact our
Technical Service
at
93 266 16 14
. If you wish to revoke a certificate for any of the reasons mentioned above, you can request the
revocation
on this page.
---
2. Fill in the following form and send it to us.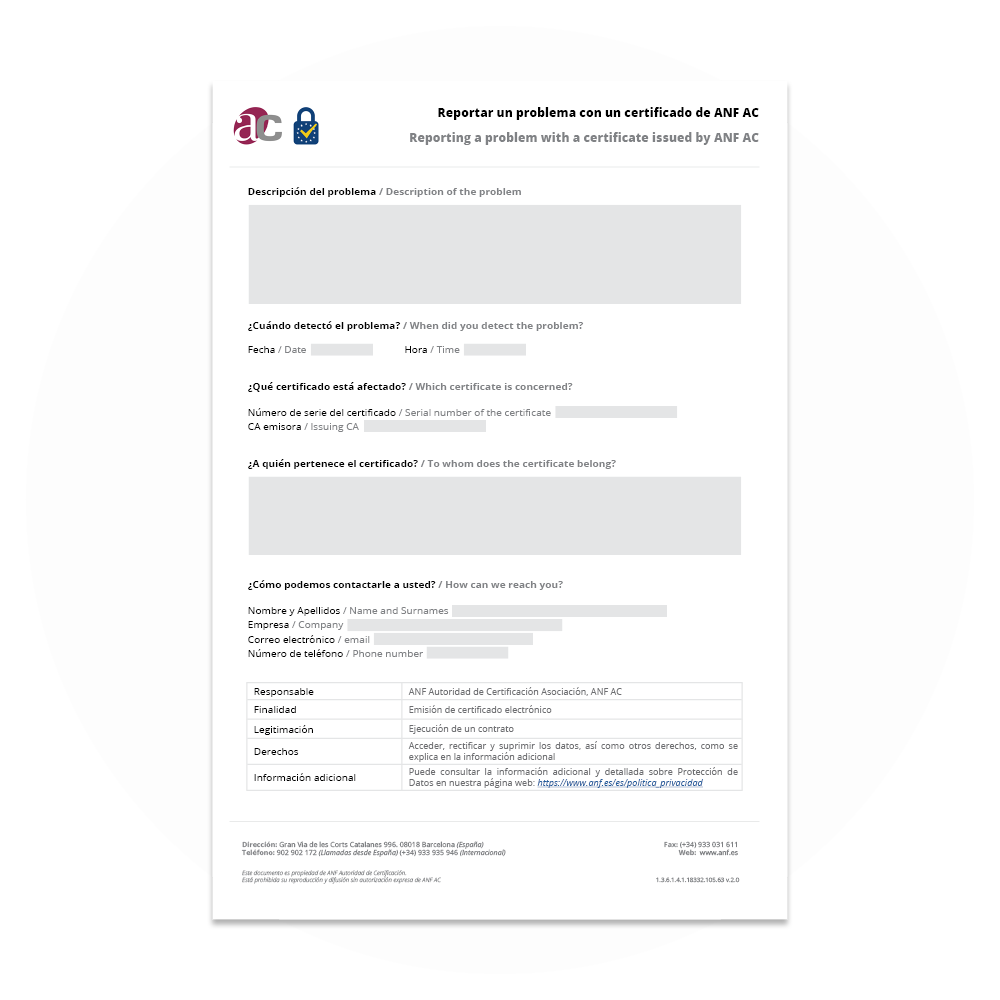 If this button does not work for you, please use this link and send it together with your first name and surname to soporte@anf.es