Open the frontiers of your business,
become a Registration Authority.

---
Control and management of clients and accredited partners as OVP

---
It shall be able to process qualified electronic certificates

---
You will be able to enable new PKI services for your partners
---
Schedule a meeting with an Account Manager and explore the benefits of being an AR
It`s a professional office accredited by ANF AC for the processing of applications for electronic certificates and the commercial distribution of its products and services. They make up the ANF AC Proximity Network or Network of Official eAdministration Offices.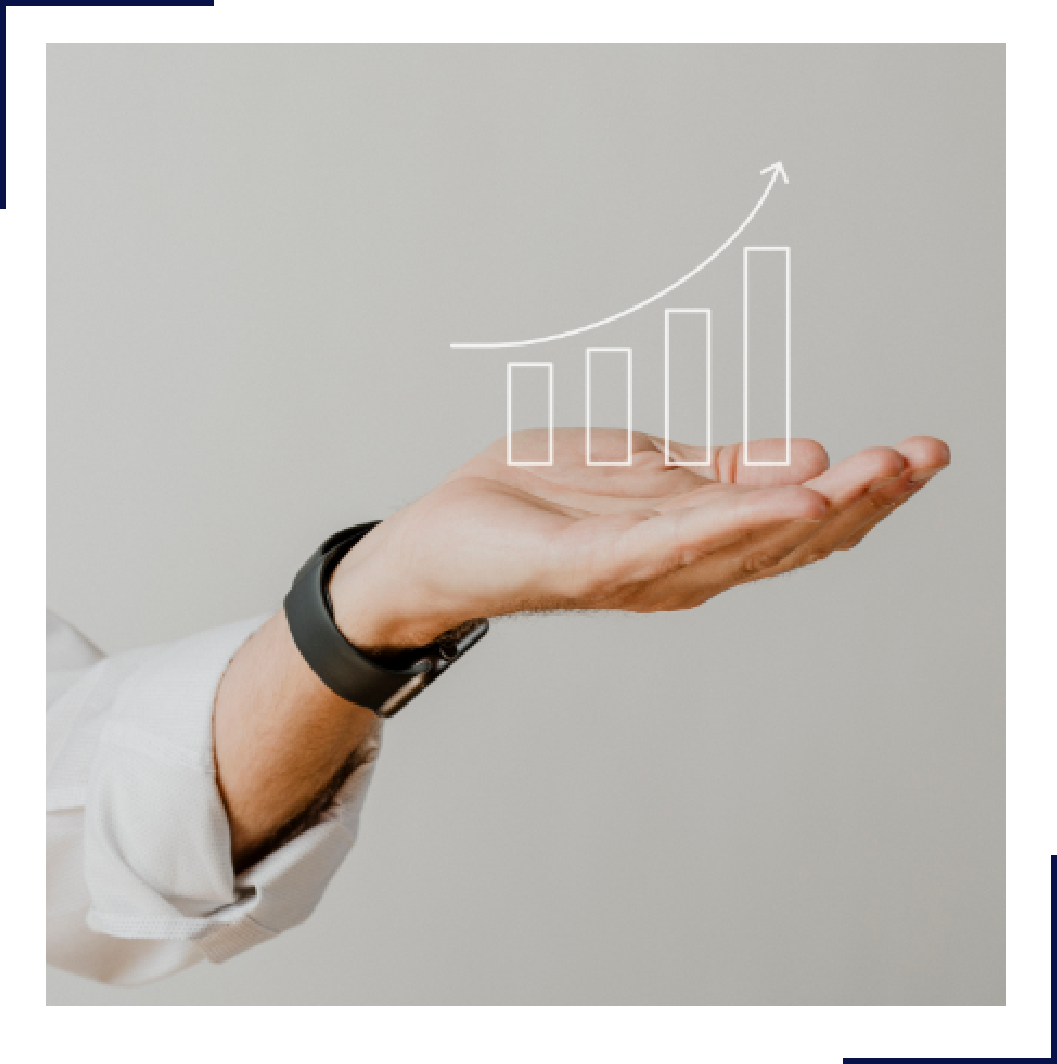 What advantages do I get?
Expand your services without increasing workloads
It will have the most advanced PKI technology.
---
Save on resource consumption
Direct relationship with manufacturer with unbeatable prices
App Red AR®
In order to facilitate end customers access to the services provided by the AR and its partners, ANF AC makes available to the Registration Authorities the mobile application Red AR fully customized with its corporate image.
It will be part of our AR Network
Geoposition your collaborators, and display information of interest to your customers, such as contact and promotional data.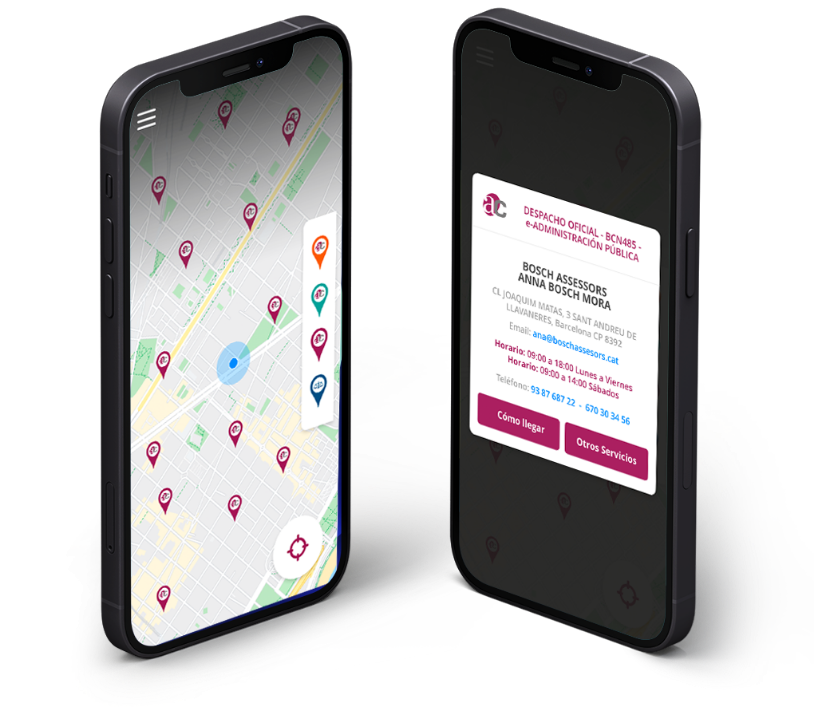 Access to ARManager Web
You will have access to our web platform for processing qualified electronic certificates.
Obtain your identification plate
As an accredited office, the AR will receive an identification badge that accredits and identifies it as an "Official eGovernment Office". They will also be provided with specific software, AR Manager, to perform their functions in accordance with the requirements established in the PKI. It also provides training on operators, evaluation and official accreditation.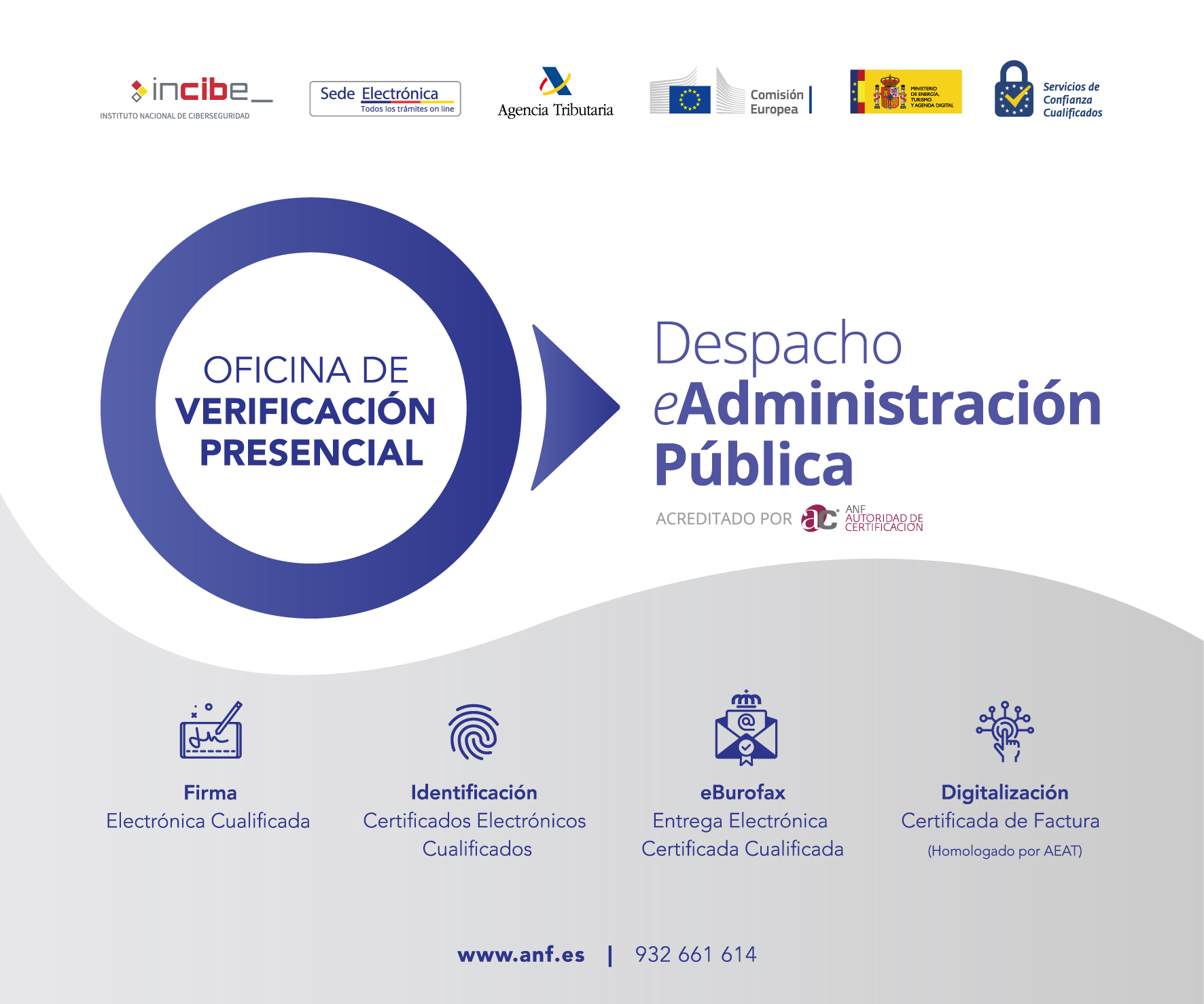 Regulation (EU) 910/2014 of the European Parliament and of the Council.
"Article 24 Requirements for qualified trust service providers 2(b) have personnel and, where appropriate, subcontractors, who possess the necessary expertise, reliability, experience and qualifications and have received appropriate training in security and personal data protection rules and who apply administrative and management procedures that correspond to European or international standards;"
Law 59/2003, of December 19, 2003, on Electronic Signatures.
"Article 13 Verification of the identity and other personal circumstances of applicants for a qualified certificate. 1. The identification of the natural person requesting a qualified certificate shall require his appearance before those responsible for verifying it..."
Registration Authorities
The Registration Authorities (also known as Official Offices e-Public Administration), for the performance of their functions are used by individuals who have completed the training course "AR Operator" of ANF AC, and have passed the training tests as "AR Operator", this is a mandatory requirement for the performance of these functions.
Certificate Applicants
AR Operators are trained to determine the suitability of applicants for the types of certificates they request
. Their responsibility is to perform the processing of applications for electronic certificates and other services. Basically:
Identification of the applicant,
Authentication of the original and current documents provided,
Processing of certificates,
Information of the obligations and rights of the subscribers.
AR Manager
ANF AC provides Registration Authorities
with specific equipment called AR Manager, which enables them to perform their functions according to the requirements established within their infrastructure or PKI.
ANF AC has initiated a technological renewal plan that includes the incorporation of new identification tools, specifically:
Applicant image capture.
Capture of applicant's fingerprints.
e-DNI reader that incorporates authenticity validator.